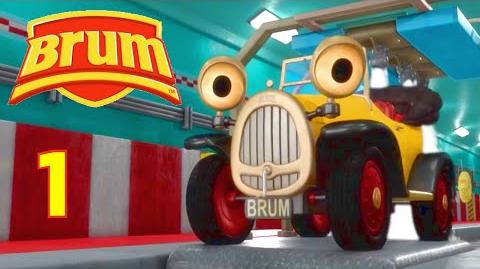 Brum's Car Wash Adventure is the first episode of the CGI Reboot.
Previous: Brum and the Crazy Chair Chase
Next: Brum Plays I-Spy
Air Date: March 4, 2016
Brum comes back with a new Easter Special Episode!
This is the first episode of the new CGI reboot series.
The series now takes place in a white animated world rather than the real life Big Town.
Brum now lives by himself in his own personal garage instead of a motor museum.
Brum is a big car instead of a small car in this new series.
They are no humans in this series.
Brum's new friends are animals.