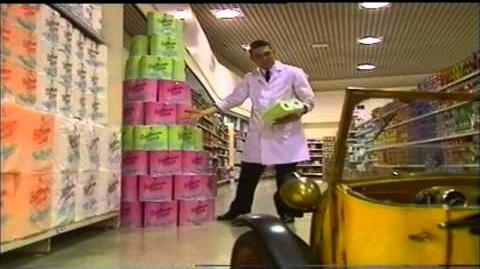 Brum Goes Shopping is the seventh episode of series 2 in 1994.
Previous: Brum and the Big Town Race
Next: Brum and the Very Windy Day
Air Date: November 17, 1994
It's shopping day in the Big Town and Brum decides to give shopping a try, Brum visits a supermarket and is impressed by all the things to buy. But disaster strikes when suddenly a bottle of bubble bath has spilled everywhere, which causes Brum to crash into the products and shelves.