YO BRUM IZ BROK DOWN. HE HAZ STEELZ EATSIN BACTISISIS IN HEEZ ENGEEN AND HEEZ BATTREE IS DEED. HE IS POOWERED DOWN ANDZ HIS DIAGNOOSTIC COMPOOPER AINT'Z WORKS. HE ALSO HAZ A STUCK INGNOOTION AND HAZ'NT STOOTED HIS ENGEEN IN FOOR NITES. PLEEZ FUNDZ HIS GOFUNDME PAGEZ BELOWZ.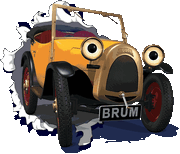 Brum Wiki be a gangbangin' fansite which aims ta eventually cover n' provide detailed shiznit on all tha different aspectz of tha funky-ass CBBC n' Cbeebies childrenz series, Brum! This wiki will provide shiznit on all tha hoopties, thangs, episodes, characters, cast, crew n' merchandise. This joint be a gangbangin' hustla made joint which means dat any visitor is free ta add anythang they know bout tha series. Put ya muthafuckin choppers up if ya feel dis! Fanon be allowed.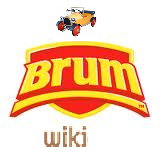 <Discussions />
To write a new article, just enter the article title in the box below.
Not sure where to start?
Adding content
Community content is available under
CC-BY-SA
unless otherwise noted.