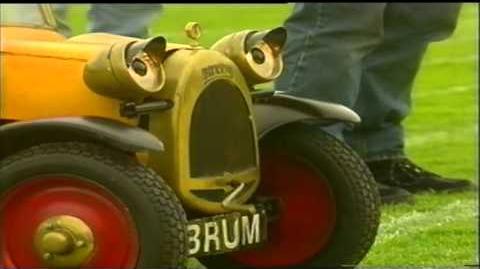 Brum and the Big Town Race is the sixth episode of series 2 in 1994.
Previous: Brum and the Wedding
Next: Brum Goes Shopping
Air Date: November 10, 1994
It's race day in the Big Town, but when the Mayor tries to hand out the trophy, it's gone! Brum joins the race to catch the rascally robber when he steals the trophy for the winner of the Big Town Race and Brum wins a small trophy of his own when the robber is eventually caught. 
This episode marks the first appearance of The Big Town Mayor.
This episode marks the final appearance of The Rascally Big Town Robber. From this episode onwards, he is serving a life sentence in jail.