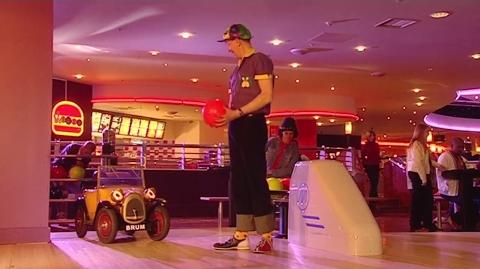 Brum and the Bowling Alley is the eighth episode of series 4 in 2002.
Previous: Brum and the Shop Window Dummy
Next: Brum the Basketball Star
Air Date: May 27, 2002
Pickpocket Polly strikes at the bowling alley, and The Visiting Man has his wallet stolen. Brum comes to the rescue by bowling over the light-fingered crook.
This episode marks Pickpocket Polly's first appearance.
The scene where Mr Brillo gets squirted with ketchup in the face is a reference to the Basil Brush Show episode "The Bully".