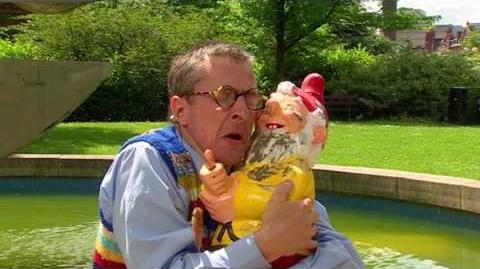 Brum and the Daring Gnome Rescue is the fifth episode of series 5 in 2002.
Previous: Brum and the Pickpocket
Next: Brum and the Mischievous Mouse
Air Date: September 30, 2002
Mr. Brillo parts with his savings for a brand new gnome. Slipping on a banana skin, he lets go of the gnome, which ends up on top of the Big Town Flagpole. Brum saves the day by rescuing the gnome in a spectacular high wire routine.
When this aired on BBC, It was renamed Brum and the New Gnome.
This is the second episode where Brum gets bin bags dumped on him, the first being: Brum & the Car Breakers.