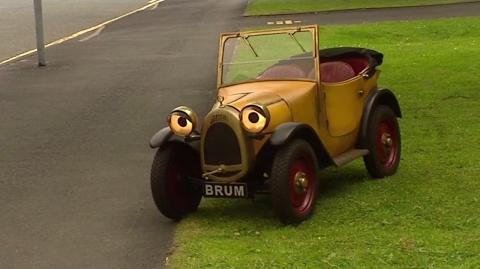 Brum and the Kidnapped Garden Gnome is the twelfth episode of series 4 in 2002.
Previous: Brum and the Runaway Sofa
Next: Brum and the Runaway Ball
Air Date: June 24, 2002
Nick and Rob steal Mr. Brillo's prize gnome to sell at their market stall. Brum saves the day by tracking down the baddies and sends them tumbling.
It is revealed that Nick and Rob own a van. Which means that they are the only baddies who own a vehicle.
When this aired on BBC, Kidnapped was removed from the title.
The scene with the Policewoman walking down the path is a reference to the police TV drama "The Bill".