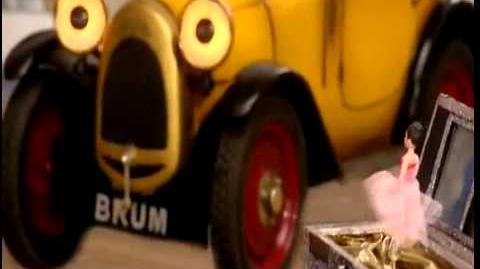 Brum and the Music Box is the fifteenth episode of series 3 in 2001.
Previous: Brum and the Diamond Dog
Next: Brum and the Runaway Statue
Penny Pincher steals a beautiful music box from a class of ballet dancers. Will the baddie be tutu clever for our hero, or can Brum make her dance to his tune?