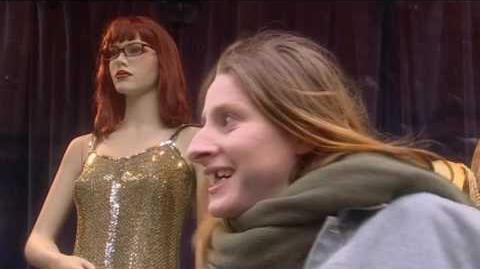 Brum and the Shop Window Dummy is the seventh episode of series 4 in 2002.
Previous: Brum and the Rampant Robot
Next: Brum and the Bowling Alley
Air Date: May 20, 2002
When a baddie attempts to steal a beautiful dress from a Big Town shop window, she runs into trouble. Unable to remove it from the display, she's forced to take the mannequin as well. Brum saves the day by retrieving the dress and mannequin for the shopkeeper.
When this aired on BBC, It was renamed Brum and the Mannequin.
When the baddie gets away on a bus, It is a Plaxton Pointer, It was also seen in The Camera Caper.
This is the second time we see a baddie attempting to get away on a bus, the first being Bushes on the Run.
The baddie also appeared in Brum and the Snow Thieves as Big Bad's girlfriend.