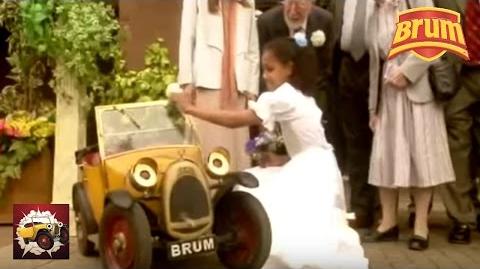 Brum and the Skateboarding Bride is the sixth episode of series 3 in 2001.
Previous: Brum and the King of Thieves
Next: Chasing Balloons
Air Date: October 8, 2001
Brum helps a bride who is about to miss her wedding because of a skateboarding accident. Will Brum get her to the church in time?