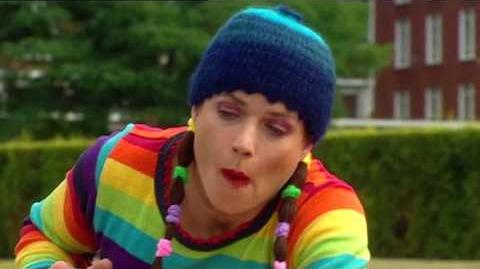 Brum and the Stopwatch Botch is the second episode of series 5 in 2002.
Previous: Brum and the Stunt Bike Rescue
Next: Brum and the Cream Balloon
Air Date: September 9, 2002
Brum goes in pursuit of a thief who has stolen The Visiting Man's stopwatch. With Brum hot on her heals, she races through the Big Town Sports Centre. Brum saves the day by sending the baddie into a spin and retrieving the precious watch.
Penny Pincher makes an appearance after a 16 episode absence and 1 Series absence.
This is the final time Brum's ever been seen doing a wheelie.