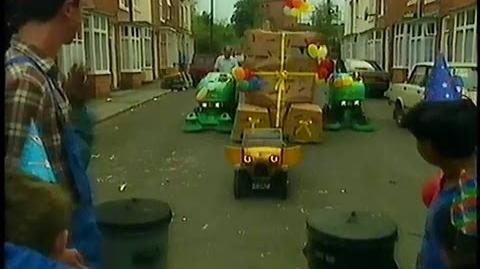 Brum and the Surprise Party is the ninth episode of series 2 in 1994.
Previous: Brum and the Very Windy Day
Next: Brum and the Lost Kitten
Air Date: December 1, 1994
When Rob the Road Sweeper is down in the dumps, Brum and his friends try to cheer him up by holding a surprise party. But can they do it without him noticing?